This article is kindly provided by and is the property of Glo Magazine. Taken from the most recent October issue http://www.the-papers.com/OnlineIssue.aspx?pub=glo http://www.the-papers.com/OnlineIssue.aspx?pub=glo&ed=&issue=glo-10-01-11
10 shocking doestic violence statistics
According to You--Orianthi
Family & intimate partner violence quarterly (1941-7462)
Family violence prevention and health practice
Journal of family violence (0885-7482)
Psychology of violence (2152-0828)
Stalking and domestic violence
Violence and victims (0886-6708)
Child abuse review (Chichester, England : 1992) (0952-9136)
Journal of child sexual abuse (1053-8712)
Facing Diversity: Responding to Violence Against Women from Diverse Cultures DVD
HV6626 .F33 2000
Each year, millions of women immigrate to the United States and Canada who are victims of domestic violence in their former countries of residence, as well as their new homes in North America.
Facing Diversity helps to raise awareness of the issues and barriers faced by women from diverse cultures as they deal with the domestic violence in their lives. It illustrates specific, culturally-sensitive practices for police, prosecutors, and victim advocates in order to support and assist women to end the violence. Examples from Hispanic, East Asian and South Asian cultures are shown as women learn to obtain relief from violence, deal with the reality of their situation and navigate the justice and court systems.
No Safe Place: The Origins of Violence Against Women (DVD)
HV 6626.2 .N67 1996

Includes several moving vignettes of women who have been assaulted, as well as interviews with the men who commit the most intimate crimes. Goes behind the headlines and statistics to explore the origins of violence against women. No Safe Place stresses that women learn early that there are some things they cannot or rather, should not do, and some places they should not go. Also answers some of the most asked questions about domestic violence, including: P Is there a profile of men who batter their partners? P Why do not women leave abusive relationships? P How does domestic violence affect children? P and many more. Includes a speech by Denise Brown (Nicole Brown-Simpson's sister) who is a major spokesperson for the prevention of violence against women.
Make a Difference: Report Child Abuse and Neglect (DVD)
HV 742 .I6 M35 1996

Child abuse and neglect are discussed with professionals who share information about what to do if abuse is suspected, the indicators of abuse/neglect, and the impact on society.
V-Day - Until the Violence Stops
Domestic Violence is not a problem
The bully in your relationship : stop emotional abuse and get the love you deserve
Call Number: BF637 .B85T47 2007
ISBN: 0071481362
Maybe it's your husband, wife, partner, boyfriend, or girlfriend. Maybe you feel you're being belittled or berated, manipulated, or controlled. Maybe you try to shrug it off, telling yourself it's not so bad. The truth is: You are a victim of emotional abuse--but you don't have to take it anymore.
Color atlas of domestic violence
Call Number: HQ809.3 .C65 2004
ISBN: 0323017142
The Color Atlas of Domestic Violence is the first text to look specifically and comprehensively at the injuries frequently seen as a result of domestic violence. This atlas provides a visual aid for the examination, identification, and documentation of domestic injuries. It includes extensive visual content, as well as content on the cycles of violence and epidemiology of domestic violence.
The verbally abusive relationship : how to recognize it and how to respond
Call Number: BF637 .I48E9211 1992
ISBN: 1558501339
Describes the destructive effects of verbal abuse, tells how to evaluate one's own relationship, and gives advice on responding to and recovering from this form of psychological abuse.
Dangerous relationships : how to identify and respond to the seven warning signs of a troubled relationship
Call Number: HV6626.2 .N47 2001
ISBN: 073820465X
"A powerful and important book!…Dangerous Relationships could be a life saver."-Susan Forward, Therapist and Author, Men Who Hate Women & The Women Who Love Them and Toxic Parents"I would highly recommend this book to anyone who may be in a violent relationship, or to a relative or close personal friend who has concerns about the safety of someone they love."-Diane P. McGauley, Executive Director, The Family Place, Chair, Texas Council on Family Violence Possessiveness, insensitivity, and a sudden personality change are all warning signs of a potential abuser.
Violent partners : a breakthrough plan for ending the cycle of abuse
Call Number: HV6626.2 .M58 2008
ISBN: 0465045774
A radical new take on the crisis of intimate abuse, Violent Partners argues that as a culture we misunderstand the root causes and basic effects of abuse, and until that changes there is no hope of fixing the problem. Dr. Linda Mills challenges assumptions, tears down myths, and offer solutions, all the while telling riveting stories of couples who have conquered violence in their relationships. In Violent Partners, she describes several programs that hold promise for addressing intimate abuse, including two nationally known and groundbreaking treatment programs-Peacemaking Circles and Healing Circles.
Abused men : the hidden side of domestic violence
Call Number: HV6626.2 .C65 2009
ISBN: 0313356181
An award-winning investigative journalist provides a disturbing new look at an underreported type of domestic violence-the abuse of men.
Domestic violence : the 12 things you aren't supposed to know
Call Number: HQ809 .J36 2003
ISBN: 1593301227
Is domestic violence strictly a male phenomenon? Are all women who abuse their partners acting in self-defense? Is domestic violence about male privilege, power and control? In this book, the author conducts a meticulous and thorough examination of the research on domestic violence, coming to the unsettling conclusion that virtually everything we think we know about domestic violence is wrong. Exposing evidence of a deliberate governmental campaign to distort the truth and proliferate lies, he explains why honesty and candor are our only real hope for bringing an end to this enormous social problem.
Family violence
Call Number: HV6626 .F33 2009
ISBN: 9780737732832
Essays answer questions regarding the definition, different forms, causes, and possible solutions of family violence involving couples, siblings, gays and lesbians, and the elderly. (from Google)
Domestic violence sourcebook
Call Number: HV6626.2 .D685 2009
ISBN: 0780810384
"Provides basic consumer health information about the physical, mental, and social effects of violence against intimate partners, children, teens, parents, and the elderly, along with prevention and intervention strategies. (from Google)
A brother's journey : surviving a childhood of abuse
Call Number: HV883 .C2P43 2005
ISBN: 0446533688
The story of how one little boy found the courage to survive years of physical abuse-- and how the human spirit can triumph over even the most severe of circumstances. The Pelzer family's secret life of fear and abuse was first revealed in Dave Pelzer's inspiring New York Times bestseller, A Child Called "It," followed by The Lost Child and A Man Called Dave. Here, for the first time, Richard Pelzer tells the courageous and moving story of his abusive childhood. From tormenting his brother David to becoming himself the focus of his mother's wrath to his ultimate liberation-- here is a horrifying glimpse at what existed behind closed doors in the Pelzer home. Equally important, Richard Pelzer's touching account is a testament to the strength of the human heart and its capacity to triumph over almost unimaginable trauma. (from Google)
Telling Amy's Story
HV 6626.22 .P4 T4 2010

Telling Amy's Story follows the timeline of a domestic violence homicide that occurred in central Pennsylvania on November 8, 2001. Amy's parents, co-workers, law enforcement officers, and court personnel share their perspectives on what happened to Amy in the weeks, months, and years leading up to her death.
Sin by Silence
HV 6626.2 .S556 2009

Inside the California Institution for Women, the first inmate initiated and led group in U.S. prison history, shatters the misconceptions of domestic violence.
Convicted Women Against Abuse (CWAA) was created in 1989 to help women inside prison break the silence about abuse and learn more about what they needed to do to help others stop the cycle of violence.
Instead of fighting a system that does not fully comprehend the complexities of abuse, the women of CWAA led an initiative to help educate the system. Through careful orchestration of letter writing campaigns, media coverage, and senate hearings a movement was born and laws for battered women were changed. And for the founder of CWAA, the flicker of hope begins to grow as her possible freedom, after 26 years in prison, lies moments away. (From www.sinbysilence.com)

Domestic Abuse and Children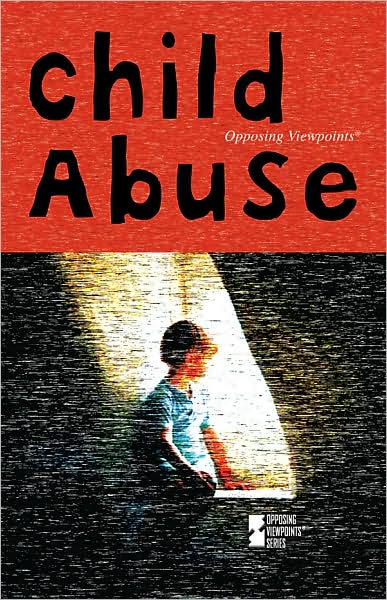 Child abuse
Call Number: HV6626.5 .C4716 2009
ISBN: 0737743549
Discusses the seriousness of the problem in the United States, measures that can be taken to reduce child abuse, and the effectiveness and legality of laws regarding child abusers. (from Google)
The Unbreakable Child
Call Number: HV983 .R53 2009
ISBN: 160164163X
Grim yet ultimately inspiring, this harrowing biography catalogs years of institutional abuse that took place in the Saint Thomas–Saint Vincent Orphan Asylum, a Catholic orphanage in Anchorage, Kentucky. After many years of neglect by their drug-addicted mother, Kim and her three older sisters were abandoned to the uncharitable care of the Sisters of Charity. Detailing daily regimens of physical and mental abuse at the hands of the nuns, this chilling memoir explains how the Roman Catholic Church kept the orphanage hidden from prying eyes, miles from any main thoroughfare, allowing mistreatment to continue for decades. Describing her life through adulthood and the decision to finally expose the injustices after more than 30 years, this courageous tale chronicles the lawsuit initiated by 45 survivors, the two years of litigation, and the first successful prosecution of a lawsuit against Roman Catholic nuns in the US for decades of abuse in an orphanage. (from Google)
Understanding Child Abuse and Neglect
Call Number: HV6626.52 .T69 2009
ISBN: 0205769152
This best-selling text offers a comprehensive look at child maltreatment and incorporates history, case vignettes, and the author's own experience as a child protection worker. The author covers the history of child welfare, and neglect. In addition, Understanding Child Abuse and Neglect explains case management procedures and focuses on how various professionals become involved in the child protection process and how treatment is undertaken. The text concludes with an overview of functional and dysfunctional families, and contrasts healthy child development with development hampered by abuse. (from Google)